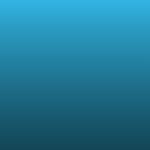 Questionable Being
Read Count : 24
Category : Poems
Sub Category : N/A
I'm a no lifer
Always looking for pain.

That's what I think
As I always refrain.

It's like a constant rain
Throughout my inner brain.

I'm there but then I'm not
Like a ghost, lost and distraught.

There's a light there
In the darkness, yet I fear it.

Why am I like this?
Why haven't I healed yet?

Unspoken words
Piling up through the years.

Is there peace
In the darkness?

Or am I stuck in a process
Of what is called, constant failures?