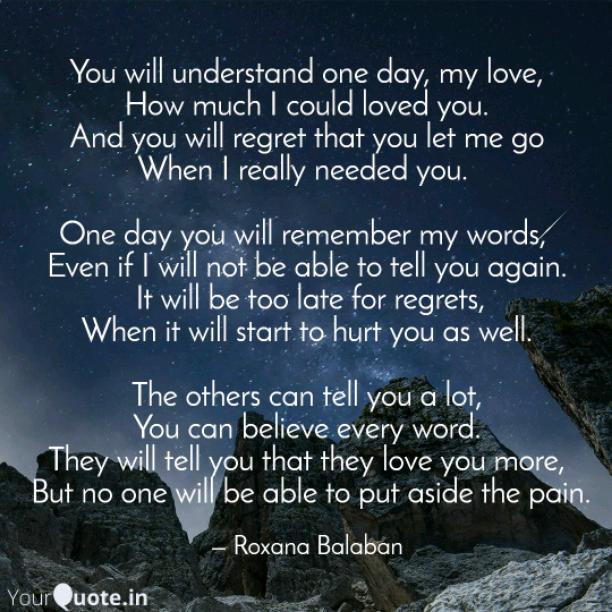 You Will Understand
Read Count : 39
Category : Poems
Sub Category : N/A
You will understand one day, my love,

 How much I could loved you. 

And you will regret that you let me go

 When I really needed you.  




One day you will remember my words, 

Even if I will not be able to tell you again.

 It will be too late for regrets,

 When it will start to hurt you as well. 




 The others can tell you a lot, 

You can believe every word.

They will tell you that they love you more,

 But no one will be able to put aside the pain.