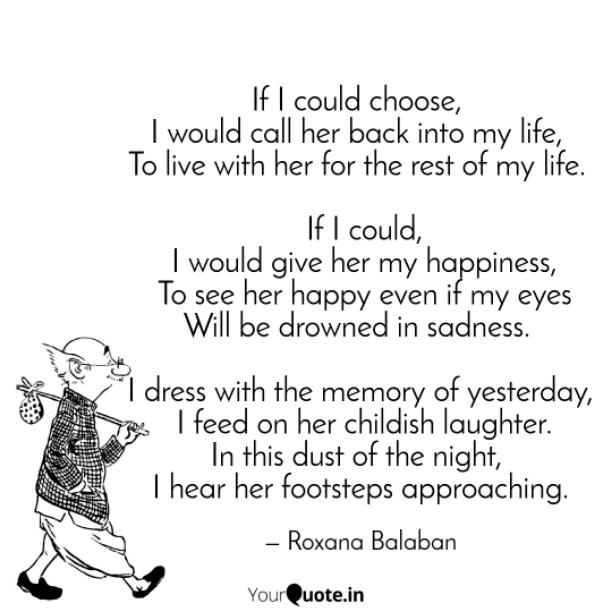 If I Could Choose
Read Count : 15
Category : Poems
Sub Category : N/A
If I could choose, 

I would call her back into my life, 

To live with her for the rest of my life. 




 If I could,

 I would give her my happiness,

 To see her happy even if my eyes

 Will be drowned in sadness.  




I dress with the memory of yesterday,

 I feed on her childish laughter.

In this dust of the night, 

I hear her footsteps approaching.