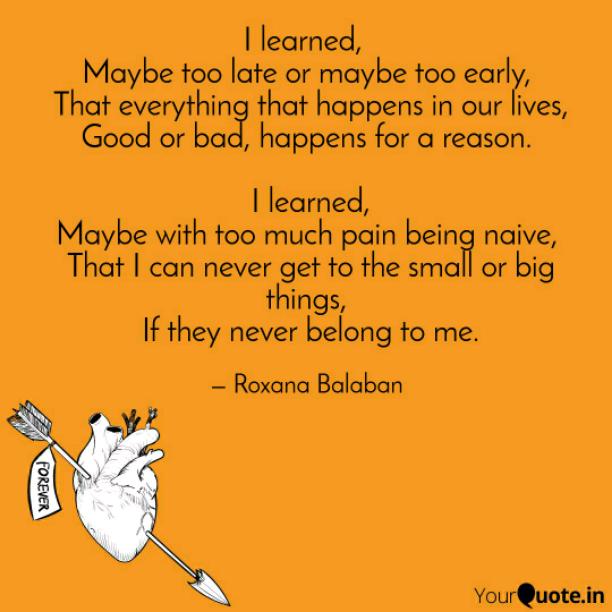 I Learned
Read Count : 41
Category : Poems
Sub Category : N/A
I learned, 

Maybe too late or maybe too early,

 That everything that happens in our lives,

 Good or bad, happens for a reason. 




 I learned,

Maybe with too much pain being naive,

 That I can never get to the small or big things,

 If they never belong to me.




I learned,

 That sometimes I have

 To take advantage of the moment, 

Because some moments can not be relived,

 No matter how many times we try it.




I have learned a different measure

 Of time than they initially told me,

 And I try to see the world 

With different eyes that I hide it in my soul.