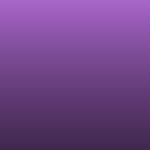 Mindful Wreck
Read Count : 43
Category : Poems
Sub Category : N/A
Back and forth battles
The fight never settles.
The truth is
What truth is.
I lost the ability of boldness
So I've not said due to failures.
Regrets are my progress
And my progress is regrets. 
I seem senseless
A mind becoming spaceless.
I keep walking towards
Something seemless
Creating havocs
Of all my thoughts.
Lost in a process
Where all I do is regress
Yet I all I can do is
Try my best at this
By not feeling so lifeless.