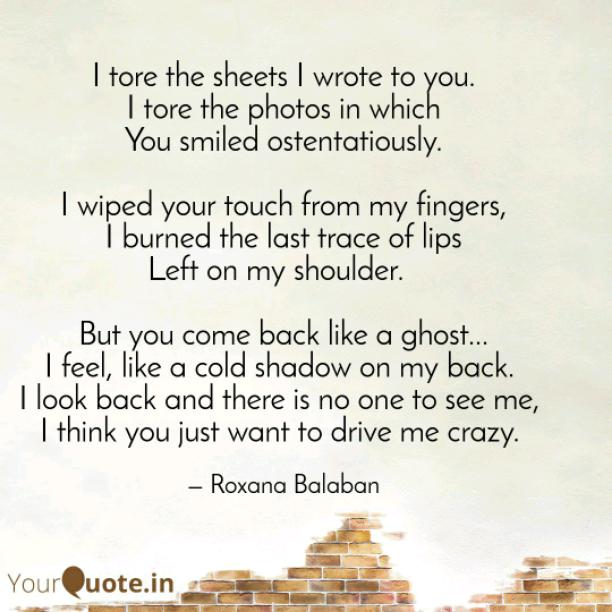 I Tore The Sheets
Read Count : 42
Category : Poems
Sub Category : N/A
I tore the sheets I wrote to you.

 I tore the photos in which 

You smiled ostentatiously.




 I wiped your touch from my fingers, 

I burned the last trace of lips

Left on my shoulder.  




But you come back like a ghost...

I feel, like a cold shadow on my back. 

I look back and there is no one to see me, 

I think you just want to drive me crazy. 




 I tore from the calendar the day I met you, 

I deleted from the diary the day

 I invited you for coffee.

I deleted the trace around my shirt, 

I invite you to get out of the nightmares.