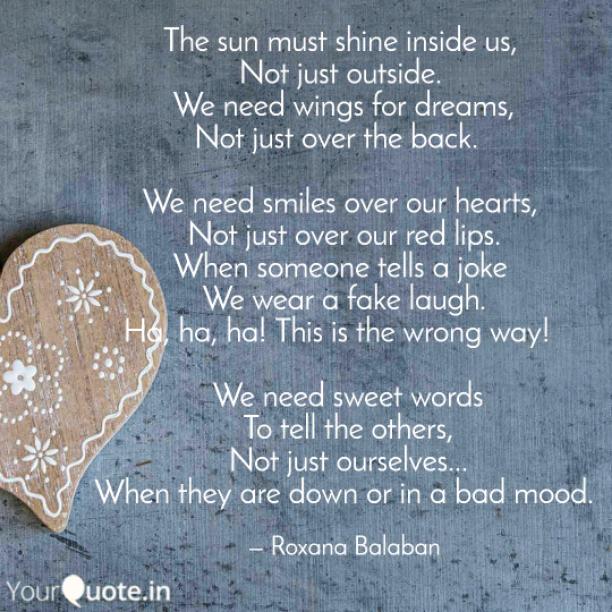 The Sun Must Shine
Read Count : 14
Category : Poems
Sub Category : N/A
The sun must shine inside us, 

Not just outside. 

 We need wings for dreams, 

Not just over the back.  




We need smiles over our hearts, 

Not just over our red lips.

When someone tells a joke 

We wear a fake laugh.

Ha, ha, ha! This is the wrong way!  




 We need sweet words

 To tell the others,

 Not just ourselves...

When they are down or in a bad mood.




  Free your mind and open your eyes,

 Love sincerely and cleanly, selflessly.  

Open your soul and let the light in.

Heaven is getting closer, my dear!