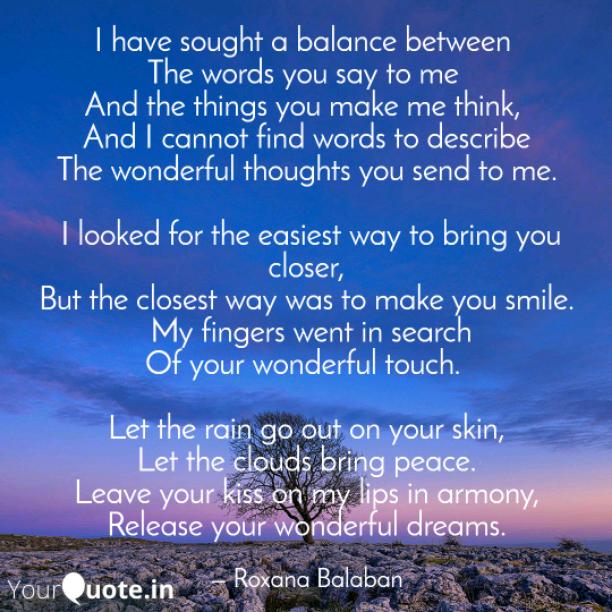 I Have Sought
Read Count : 37
Category : Poems
Sub Category : N/A
I have sought a balance between 

The words you say to me 

And the things you make me think, 

And I cannot find words to describe

 The wonderful thoughts you send to me. 




 I looked for the easiest way to bring you closer,

 But the closest way was to make you smile. 

 My fingers went in search

 Of your wonderful touch.  




Let the rain go out on your skin,

Let the clouds bring peace.

Leave your kiss on my lips in armony,

Release your wonderful dreams.