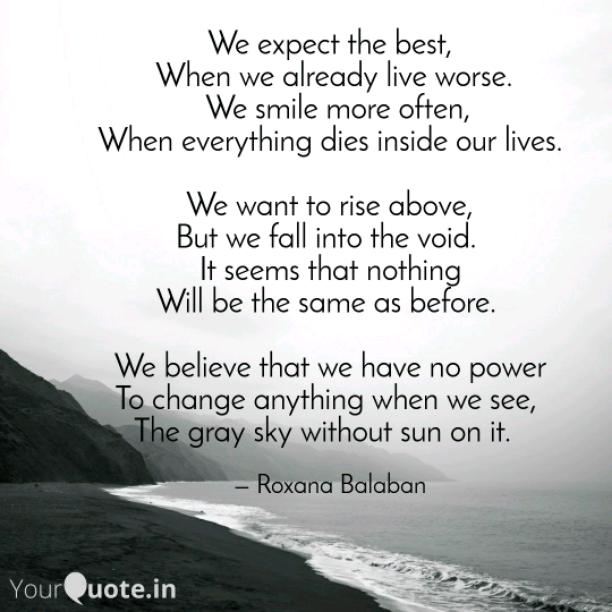 Pessimist
Read Count : 39
Category : Poems
Sub Category : N/A
We expect the best,

 When we already live worse.

  We smile more often,

 When everything dies inside our lives. 




 We want to rise above, 

But we fall into the void. 

 It seems that nothing 

Will be the same as before. 




 We believe that we have no power 

To change anything when we see, 

The gray sky without sun on it.  




I thought we were waiting in vain, 

But the wind of change has come...

The optimists are turning into pessimists now.