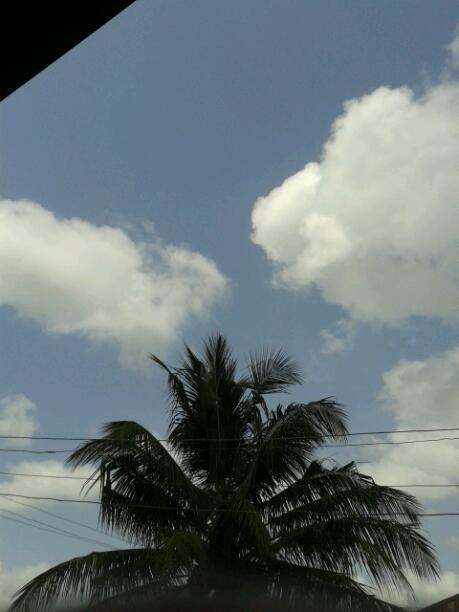 Beautiful Sky
Read Count : 14
Category : Poems
Sub Category : N/A
As I looked through the window
of my room, the gentle breeze
swerked my curtains like its bloom.
Stuck out my head and looked
at the beautiful sky there was
no reason to be gloom.

So pale blue and clear, I couldn't 
help but stare.
Amazed and refreshed 'a feeling of 
I am blessed'.
Made up images with clouds
 inside my head
Making me forget my heart
once bled.

Suddenly felt nostalgic
reminiscing like its magic.
It is a great feeling (to look at the 
sky and ponder)
One that can give internal healing.