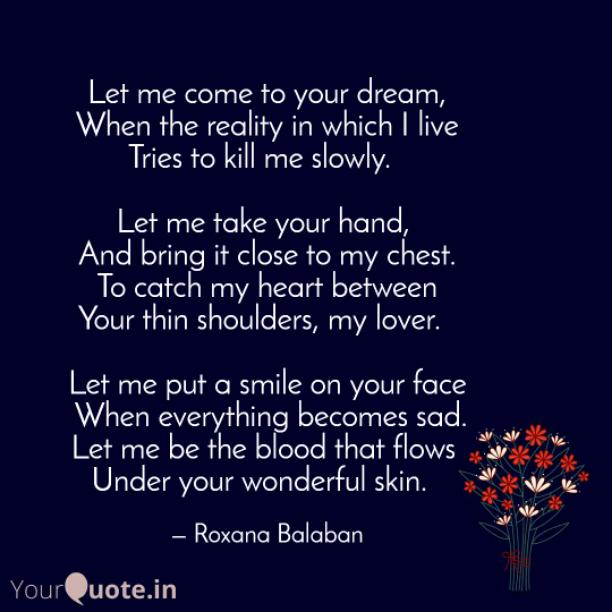 Category : Poems
Sub Category : N/A
Let me come to your dream,

 When the reality in which I live 

Tries to kill me slowly.  




Let me take your hand, 

And bring it close to my chest.

 To catch my heart between 

Your thin shoulders, my lover.  




Let me put a smile on your face

 When everything becomes sad.

Let me be the blood that flows 

Under your wonderful skin.  




I will pray to God 

To give you extra days from me, 

And I will talk even with the time to freeze,

To see you always healthy and happy,

As you're now, my love!   




I asked the stars

 To take a picture of us together, 

To remember everyday,

About this beautiful moment, my lover!