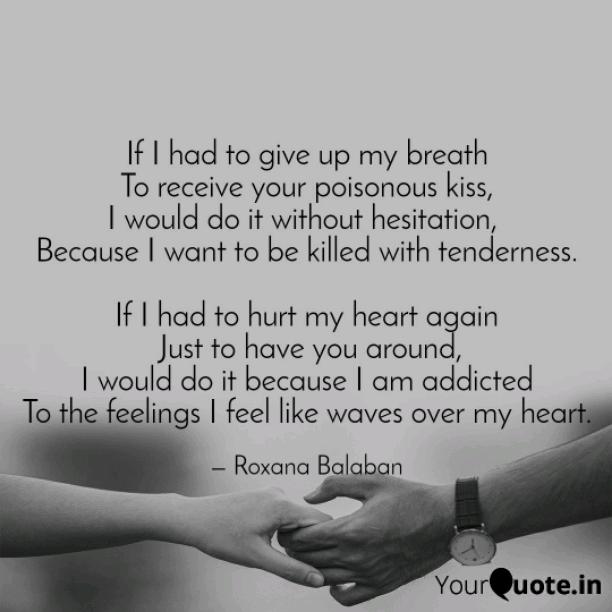 To Be Killed With Tenderness
Read Count : 20
Category : Poems
Sub Category : N/A
If I had to give up my breath

 To receive your poisonous kiss, 

I would do it without hesitation, 

Because I want to be killed with tenderness.




If I had to hurt my heart again

 Just to have you around,

 I would do it because I am addicted 

To the feelings I feel like waves over my heart. 




 I don't need the rest of my life,

 If it's not written to be with me until the end.

 I don't want to get old yet,

 Waiting for you to come.




  If love is just a lie, 

It means you are the biggest liar.

 If happiness is just an illusion,

I have the right to be lied to all the time.