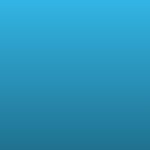 Thy Flame Wither On Its Own
Read Count : 28
Category : Poems
Sub Category : N/A
Thy flame bright and red as vibrant.
Hot and lonely in the climate.
Indecision and stress for some reason. 
Its It's clear looking for validation. 
Struggling with addiction. 
None know but myself and him.
I coven to keep him company. 
I love it only as him be him.

The love itself wss not accept.
The generous effort of be upon la flame existence was not merited. 


I wonder whyy..
Is the flame privilege or see me beneath his foot  ?

I  don't have famous people in the blood. 
I don't even have such IQ 
I am human flame. 
A existence that gives you purpose. 

Even when you doubt mine, I never doubt your.
Some how it always me that about to wither away and not you.

I feel that nothing else left to help you see reason. 
Until i came to conclusion this one already out on his own. 

He not vibrant as he was years before. 
He never be the flame i know. 
He never be the person i looked for.