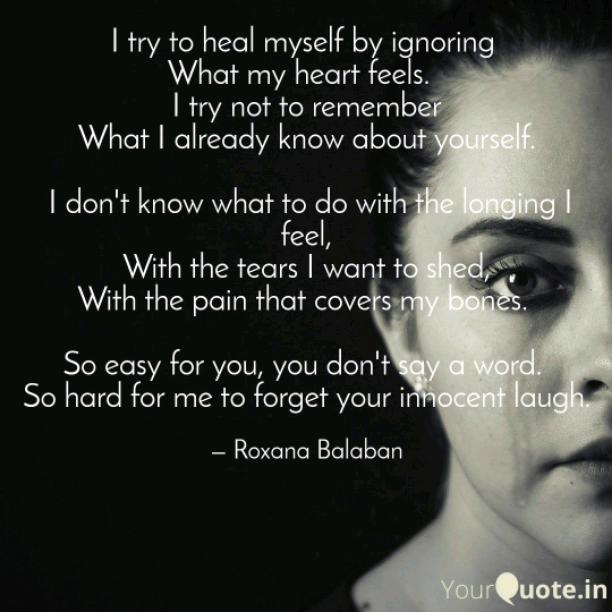 I Try To Heal Myself
Read Count : 23
Category : Poems
Sub Category : N/A
I try to heal myself by ignoring 

What my heart feels.  

I try not to remember

 What I already know about yourself. 




 I don't know what to do with the longing I feel,

 With the tears I want to shed, 

With the pain that covers my bones. 




 So easy for you, you don't say a word.  

So hard for me to forget your innocent laugh.




  I try to stay connected

 To the present I have to live.

But the memories keep you alive

 Through my heartbeat.  




I try to heal but I need your kiss,

 I try to forget you but I meet you

 Through my dreams. 




 It's so hard to believe that one day 

I can forget about all the feelings

 You once made me feel through my veins.