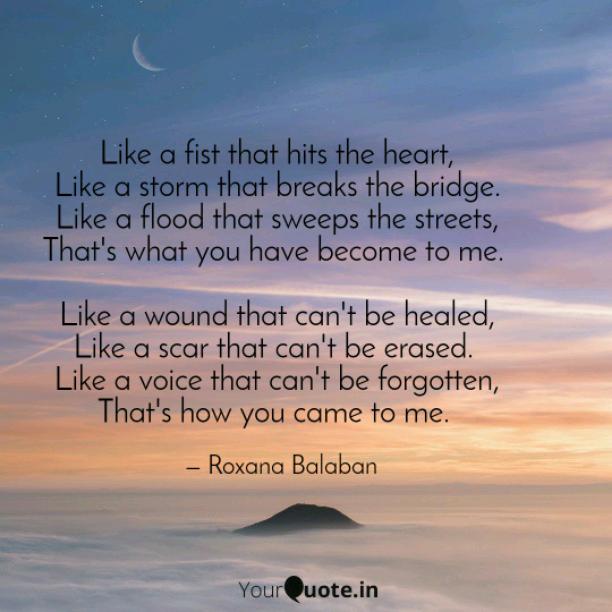 You Will Always Be
Read Count : 42
Category : Poems
Sub Category : N/A
Like a fist that hits the heart, 

Like a storm that breaks the bridge. 

Like a flood that sweeps the streets, 

That's what you have become to me.  




Like a wound that can't be healed, 

Like a scar that can't be erased.  

Like a voice that can't be forgotten, 

That's how you came to me.  




As a love that cannot be fulfilled, 

As a day that cannot be lived.

As a lie that will not be believed, 

So you will be for me.




Like a wonderful dream 

That turns into a nightmare, 

Like a rain that covers the sun.

Like a blindness that leaves my eyes in the fog,

 You will always be like that for me.