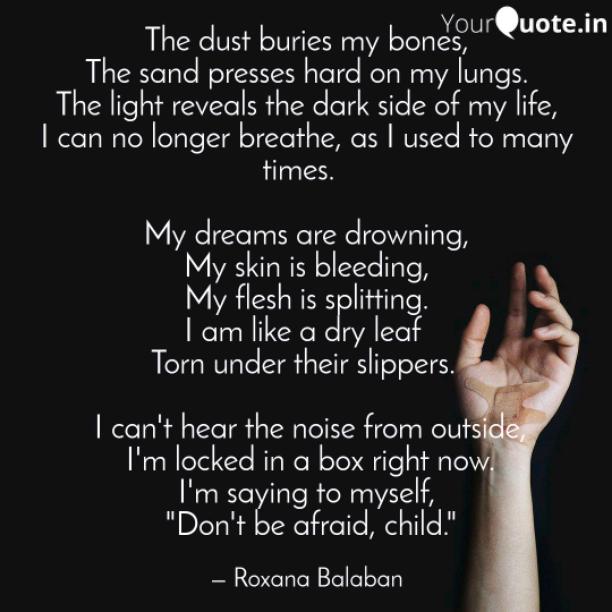 My Skin Is Bleeding
Read Count : 33
Category : Poems
Sub Category : N/A
The dust buries my bones,

 The sand presses hard on my lungs. 

 The light reveals the dark side of my life, 

I can no longer breathe, as I used to many times.  




My dreams are drowning,

 My skin is bleeding, 

My flesh is splitting.

I am like a dry leaf 

Torn under their slippers. 




 I can't hear the noise from outside,

 I'm locked in a box right now.

I'm saying to myself,

 "Don't be afraid, child."




  I'm numb, I can't move.  I don't think it's over,

 I think it's just the beginning of a new beginning.




  My voice disappears, 

The traces are erased, 

Shards of glass pressed 

On the soles that are already broken.