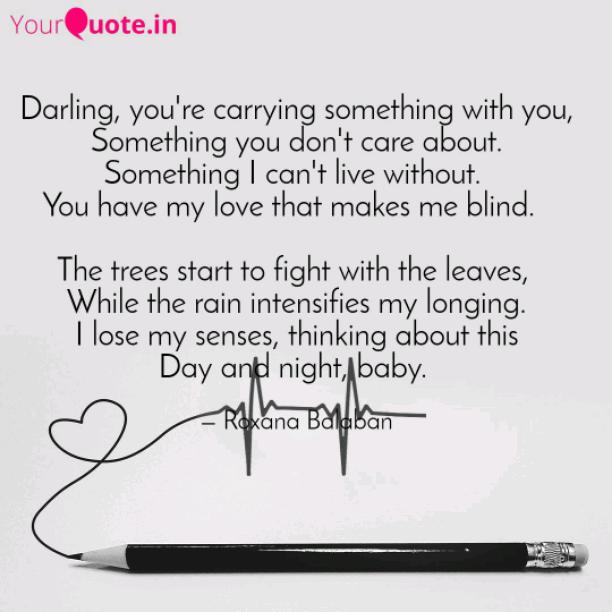 You Don't Care
Read Count : 24
Category : Poems
Sub Category : N/A
Darling, you're carrying something with you,

 Something you don't care about. 

 Something I can't live without.  

You have my love that makes me blind.  




The trees start to fight with the leaves, 

While the rain intensifies my longing.

I lose my senses, thinking about this

 Day and night, baby.  




Honey, life is unfair, 

I love you but you don't care.

I can dream of you day and night, 

But my heart is already broken, 

Living now apart.