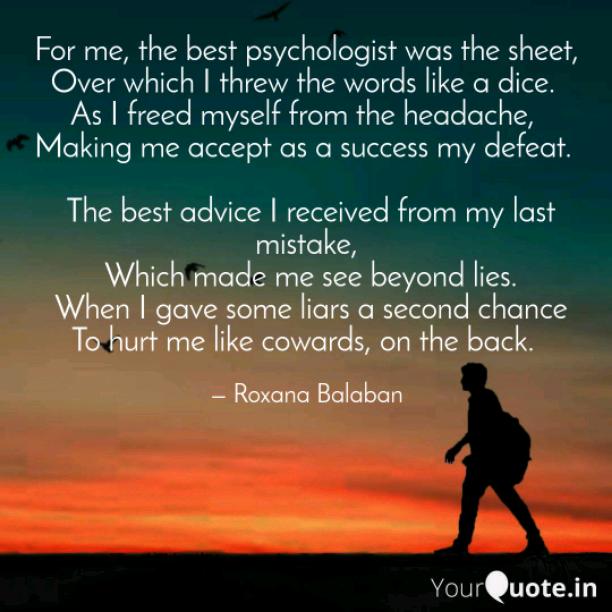 The Best Psychologist Was The Sheet
Read Count : 46
Category : Poems
Sub Category : N/A
For me, the best psychologist was the sheet,

 Over which I threw the words like a dice.  

As I freed myself from the headache, 

Making me accept as a success my defeat. 




 The best advice I received from my last mistake,

 Which made me see beyond lies.

 When I gave some liars a second chance

 To hurt me like cowards, on the back.  




The pen used my blood to write the words

 My mouth couldn't say out loud,

 Pulling out all the best from myself.

To be heard by those who resonate with me life.




For me, the night calms me down 

After a troubled day,

 And puts my words on the sheet

 To spread over the mouths 

Of those who read my thoughts,

 Without judging me.