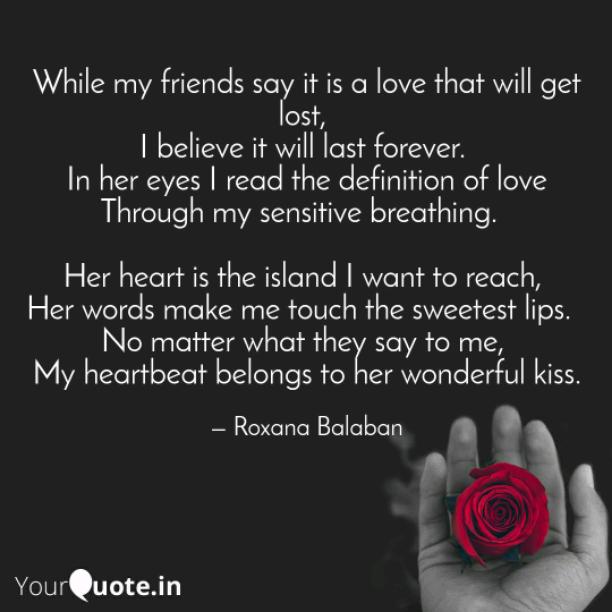 I Believe It Will Last Forever
Read Count : 42
Category : Poems
Sub Category : N/A
While my friends say it is a love that will get lost, 

I believe it will last forever. 

 In her eyes I read the definition of love 

Through my sensitive breathing.  




Her heart is the island I want to reach, 

Her words make me touch the sweetest lips.  

No matter what they say to me, 

My heartbeat belongs to her wonderful kiss.




I knew it was love from the beginning, 

When I brought her trembling hands, 

Close to my breath to make her feel comfortable

As no one can make.




While others are talking about us,

 I don't want to hear any of them.

Her voice is the sweetest violin

 I want to hear out loud.