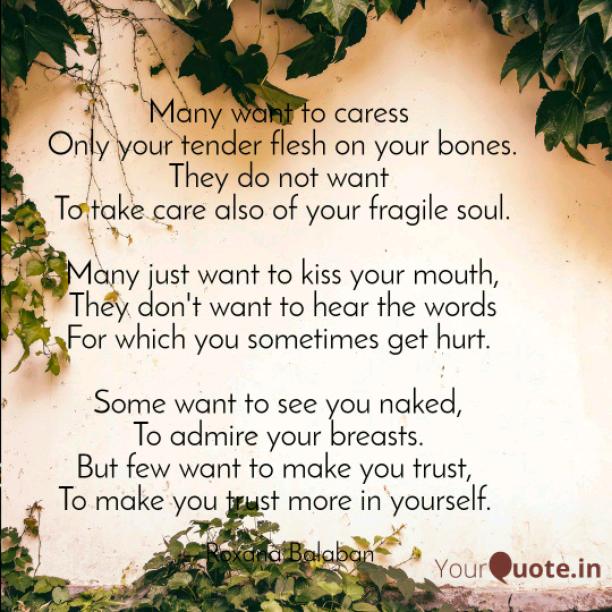 Many Want To Caress Only Your Tender Flesh
Read Count : 23
Category : Poems
Sub Category : N/A
Many want to caress

 Only your tender flesh on your bones.

They do not want

 To take care also of your fragile soul.




 Many just want to kiss your mouth,

 They don't want to hear the words

 For which you sometimes get hurt. 




 Some want to see you naked, 

To admire your breasts.

But few want to make you trust, 

To make you trust more in yourself. 




 Many look at you,

 But few can fully understand you.

Many admire you,

 But few truly appreciate your soul.  




Many want you to be their prey, 

To add you to their list of conquests,

But few when you are sick,

 Are able to take care of you until you recover.