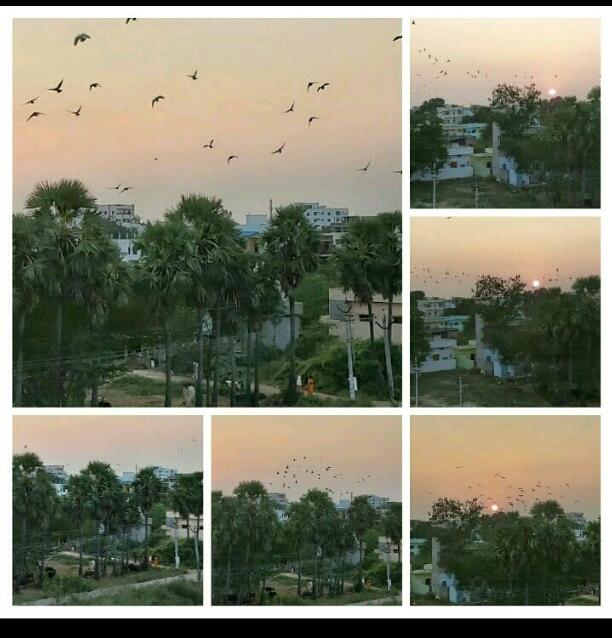 Nature Is Also A Mother
Read Count : 142
Category : Diary/Journal
Sub Category : N/A
Hi guys I'm new to this..
I'm Revathi priya.
    Our nature is so beautiful right colourful mornings, evenings,nights and the wonderful climates,stunning birds and trees all and all. They are very special right.
    But now slowly these trees and birds our climates so and so are damaged. I mean climates are changed so trees are cutting down birds are dying day by day becoz of the human acts like pollution mainly.
There are so many types of pollution all we do. Becoz of this our Nature means our mother damaging daily. Come to the point in this time of corona we can se so many cases,deaths and so.. Due to this lockdown happen to world.. By this we can se daily when u wake up at early morning we can observe a fresh air.. So many are thinking earth is changed(I mean  in our olden days like when we are like monkey's there is fresh air without pollution and now also due to this corona we are able to see atleast fresh air)  U know in this lockdown we all are acting like rats. Becoz rats come out to get food and after getting it will go back like we are also going to work or taking food from markets and returning to home. U know in the City of Nellore daily there is a heavy traffic usually. In this lockdown it decreased more and more. In these days  in Nellore daily nearly 70 auto's are running on the road two sides per a minute. Think per 1 minute nearly 70 then about the autos for 1 hour nearly so many are running. A lot of pollution was releasing now a days too. But this pollution is better than our previous day's. Remember the days before March 19 becoz before March 19 we used to go out daily,roaming on roads and so but after 19 lockdown came here so we are at home. Becoz of this low pollution we are getting rains correctly,we acn observe fresh air,birds are roaming on air so and so. Becoz of these rains trees are growing well ,becoz of trees rain's are able to fall on the earth. Plz think  about it now  don't  pollute our earth. If u we are the only takers of our sin. Save nature and save your lives stay safe and stay strong. Don't pollute anything.
     
                        Thank you.