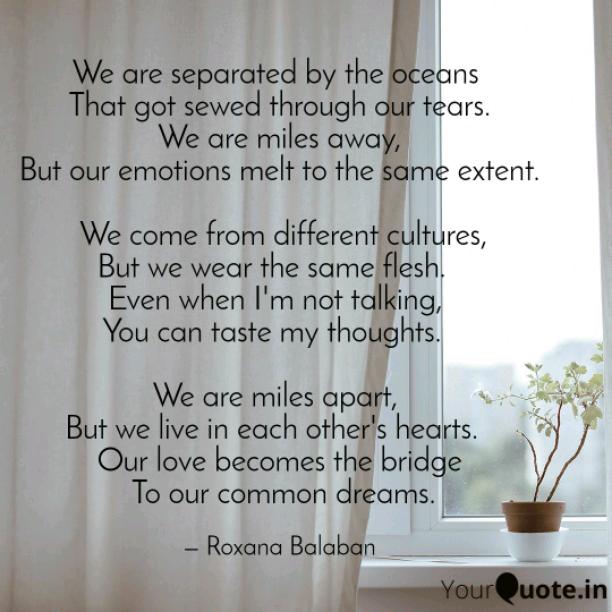 Rainbow Skin
Read Count : 23
Category : Poems
Sub Category : N/A
We are separated by the oceans 

That got sewed through our tears.

We are miles away,

But our emotions melt to the same extent.




  We come from different cultures, 

But we wear the same flesh.  

Even when I'm not talking, 

You can taste my thoughts.  




We are miles apart, 

But we live in each other's hearts.  

Our love becomes the bridge

 To our common dreams.  




Separated from others, 

But united by love.

When my eyes meet your smile,

 I become the blood that flows

 Through your rainbow skin.