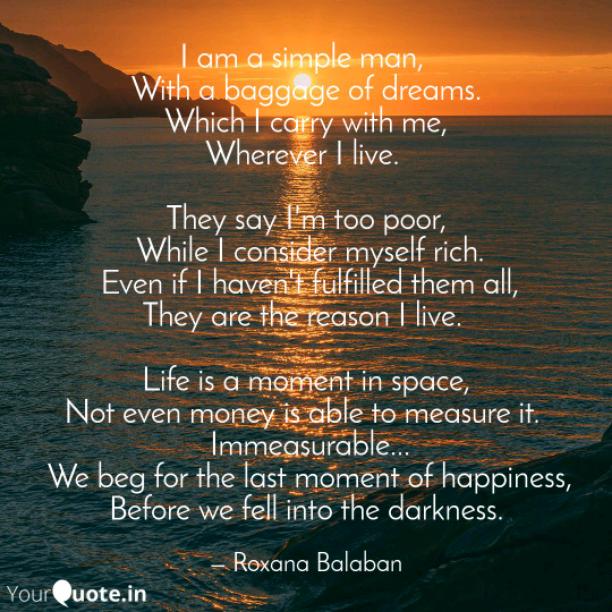 Monotonous Life
Read Count : 43
Category : Poems
Sub Category : N/A
I am a simple man, 

With a baggage of dreams.

 Which I carry with me, 

Wherever I live. 

 

They say I'm too poor,

 While I consider myself rich.

  Even if I haven't fulfilled them all, 

They are the reason I live. 




 Life is a moment in space, 

Not even money is able to measure it. 

 Immeasurable...

 We beg for the last moment of happiness,

Before we fell into the darkness.




Dreams disappear when the light 

Goes out of the eyes.

Without dreams, we do not find a landmark

 In this monotonous life.