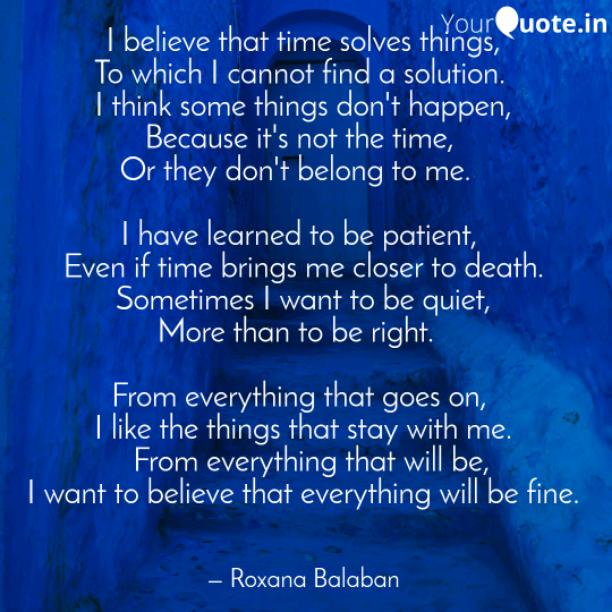 Time Solves Things
Read Count : 26
Category : Poems
Sub Category : N/A
I believe that time solves things,

 To which I cannot find a solution.  

I think some things don't happen,

Because it's not the time, 

Or they don't belong to me.  




I have learned to be patient, 

Even if time brings me closer to death.

 Sometimes I want to be quiet, 

More than to be right.  




From everything that goes on, 

I like the things that stay with me.

  From everything that will be,

 I want to believe that everything will be fine.  




I don't expect anything special, 

I want to learn all the lessons I have to learn. 

 When I have to leave here, 

To leave, without regretting the life I did not live.