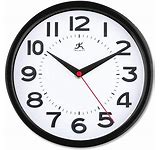 Making This Clear
Read Count : 21
Category : Songs
Sub Category : Childrens
You want me
Come find me.
No more, I'm sorry.
Ain't that just gnarly.
Bolts sparked highly
Voltage spike, blimey.
Electrify me. 
Taking all of me
Back so time me.
I'm thinking too highly.
That's what most of y'all think of me. 
Listen thoroughly
I'm coming at things squirrely 
No longer afraid of me.
I've got me
I'll say it proudly
I ain't got the time to worry
About people trying to up and stop me.
So come at me
Just watch me
Sooner or later I'll be me
Undoubtedly
So keep clowning on me
That me you know as me
No longer exists see.
Finally free, blissfully. 
I'm no longer angry. 
Yet I am a bit hungry. 
So don't worry about feeding me.
Like I said, I got me.