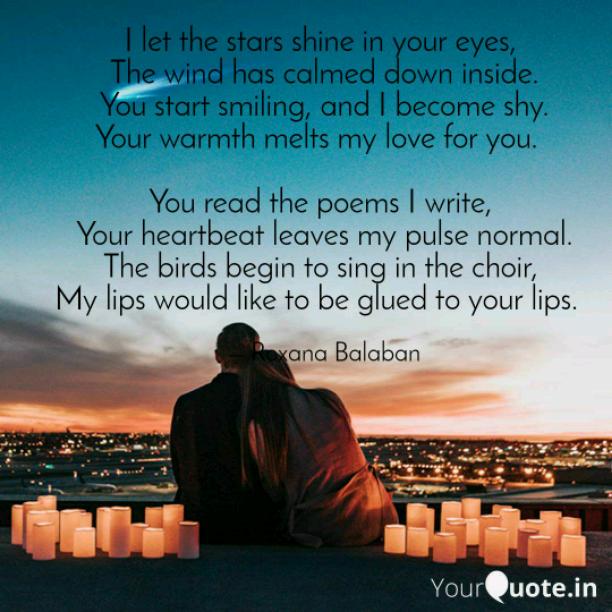 I Feel Lucky
Read Count : 21
Category : Poems
Sub Category : N/A
I let the stars shine in your eyes, 

The wind has calmed down inside.

  You start smiling, and I become shy.  

Your warmth melts my love for you.  




You read the poems I write, 

Your heartbeat leaves my pulse normal.

The birds begin to sing in the choir, 

My lips would like to be glued to your lips.  




I let my hands hold you tightly, 

I approach to your chest. 

With my warm breath,

I warm your cold cheeks.  




Your hair falls on your back, 

Your big eyes look at me without blinking.

 Time has blocked us in paradise

 And I feel so lucky.