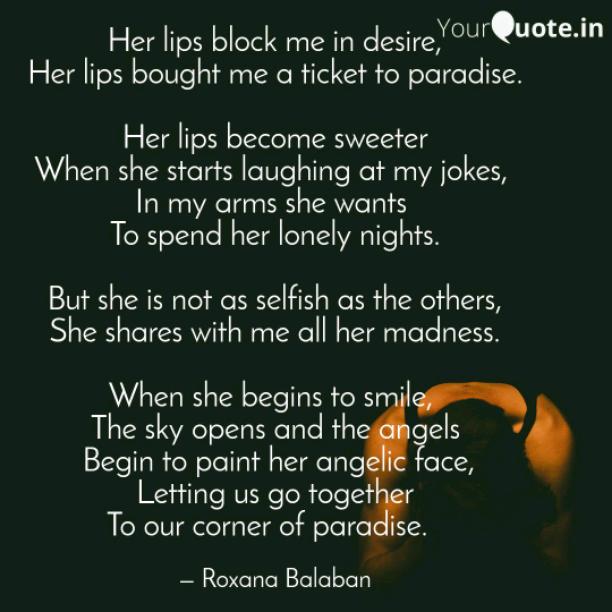 The World From Above
Read Count : 66
Category : Poems
Sub Category : N/A
Her lips block me in desire,

 Her lips bought me a ticket to paradise. 




 Her lips become sweeter 

When she starts laughing at my jokes, 

In my arms she wants 

 To spend her lonely nights. 




 But she is not as selfish as the others, 

She shares with me all her madness.




When she begins to smile, 

The sky opens and the angels

 Begin to paint her angelic face,

 Letting us go together 

To our corner of paradise.  




It makes me touch happiness 

With just one finger, 

When I touch her shiny hair

 Through my quiet breathing.




  She makes me sing 

Knowing she likes my voice.

She makes me see

 The world from above.