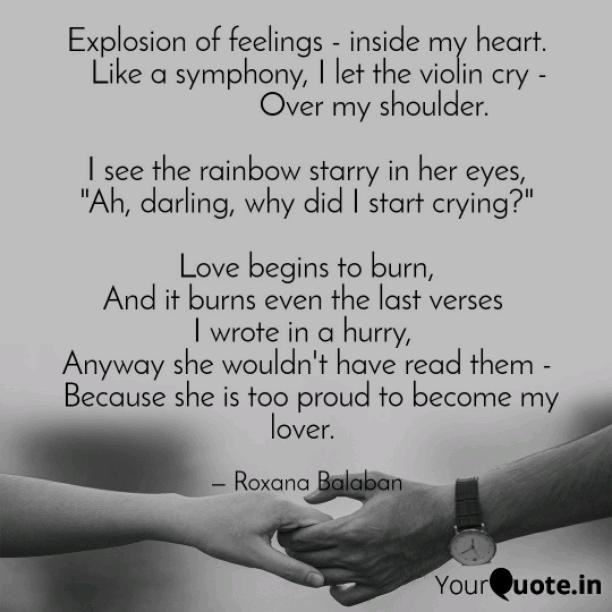 Explosion Of Feelings
Read Count : 36
Category : Poems
Sub Category : N/A
Explosion of feelings - inside my heart.

   Like a symphony, I let the violin cry -

                   Over my shoulder.  




I see the rainbow starry in her eyes,

 "Ah, darling, why did I start crying?" 




 Love begins to burn, 

And it burns even the last verses 

I wrote in a hurry, 

Anyway she wouldn't have read them -

 Because she is too proud to become my lover. 




 Explosion of emotions - convoy in my soul,

 Words dance for me in a rhythm of parting. 

 When others start dreaming, I roam the hills -

 Looking for the last drop of water. 




 I have an explosion of thoughts in my head,

 Someone to help me put them in order, 

Because she ravaged them and left me alone -

 Nothing unusual in her behavior.