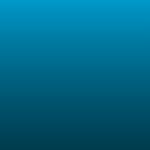 The Dancehall And A Mirror
Read Count : 13
Category : Poems
Sub Category : N/A
I'm here, I'm not going anywhere.
I'm not the same now when I look in the mirror.
You keep explaining, quite a few of my stories.
Like that one at the concert
Where I helped two girls out
Because they said some creep wouldn't stop bothering them.
I should have told you
Instead of leaving you there alone
When I walked them both home.
I wanted to explain but I went back and you were gone
The concert was over.
I kept thinking and thinking
Over thinking I suppose
And I never reached out again because I left you there alone
And I felt I didn't have the right too
So I waited for you to come through
And neither of us reached each other in the end.
Would things have been different
If I would have told you...?
I keep telling myself leave it there
Because keep saying my living in the past was getting me nowhere
Now I'm just here
Finally able to look in the mirror.