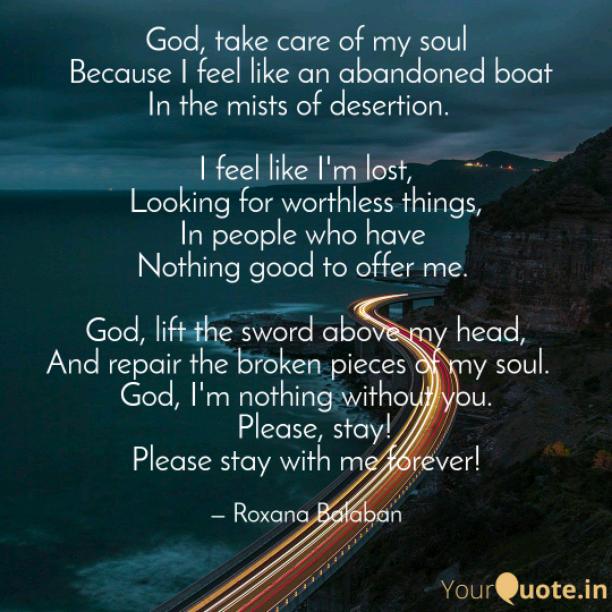 God, Come Back To Me, Please
Read Count : 11
Category : Poems
Sub Category : N/A
God, take care of my soul

 Because I feel like an abandoned boat

In the mists of desertion.  




I feel like I'm lost,

 Looking for worthless things, 

In people who have 

Nothing good to offer me. 




 God, lift the sword above my head, 

And repair the broken pieces of my soul.  

God, I'm nothing without you.

  Please, stay!

Please stay with me forever!




  God, I am the dust

 That binds in the wood.

God, I have a desolate soul 

Left in a fragile skin.




 I feel my skin sting, 

The worms want to pierce my flesh. 

I pray with hot tears... 

Come back to me!

God, come back to me, please.