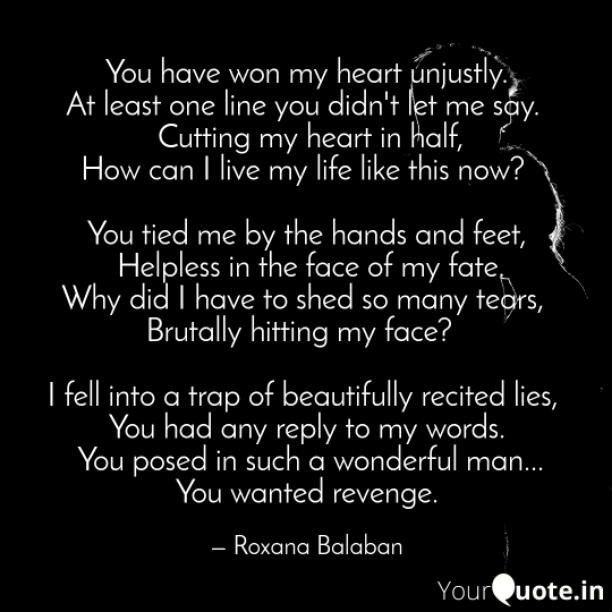 Cutting My Heart In Half
Read Count : 38
Category : Poems
Sub Category : N/A
You have won my heart unjustly.

At least one line you didn't let me say. 

 Cutting my heart in half,

 How can I live my life like this now?  




You tied me by the hands and feet,

 Helpless in the face of my fate.

Why did I have to shed so many tears, 

Brutally hitting my face?  




I fell into a trap of beautifully recited lies, 

You had any reply to my words.

 You posed in such a wonderful man...

You wanted revenge.




You wanted revenge.

 I felt that from the beginning, 

When you said about your exes

 That only they are guilty

 In your failed relationships.




  You must know, my dear, 

That any man is sometimes wrong.

If you speak ill of them, 

Do you think they speak well of you?