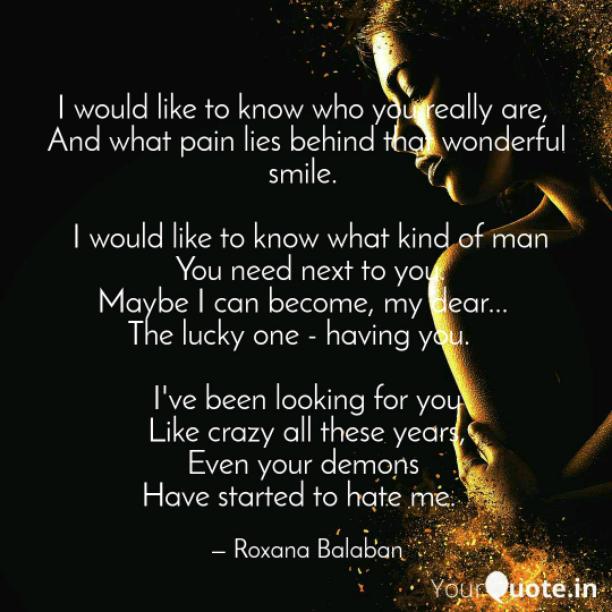 From My Flesh And My Bones
Read Count : 14
Category : Poems
Sub Category : N/A
I would like to know who you really are, 

And what pain lies behind that wonderful smile. 




 I would like to know what kind of man

 You need next to you.

Maybe I can become, my dear... 

The lucky one - having you.  




I've been looking for you

 Like crazy all these years, 

Even your demons 

Have started to hate me.  




I would like to know 

What you are afraid to say, 

 Because I already feel your fear, 

Passing through my veins.  




I'd like to know about what you're thinking 

When you're alone among your cold late nights.

 Maybe you're waiting for a call of your ex,

Or maybe you're waiting for my call- 

Missing already my lips.




  I would like to undress your soul, 

To know what you are made of.

 Maybe from the dust of stars, 

Maybe from my flesh and my bones.