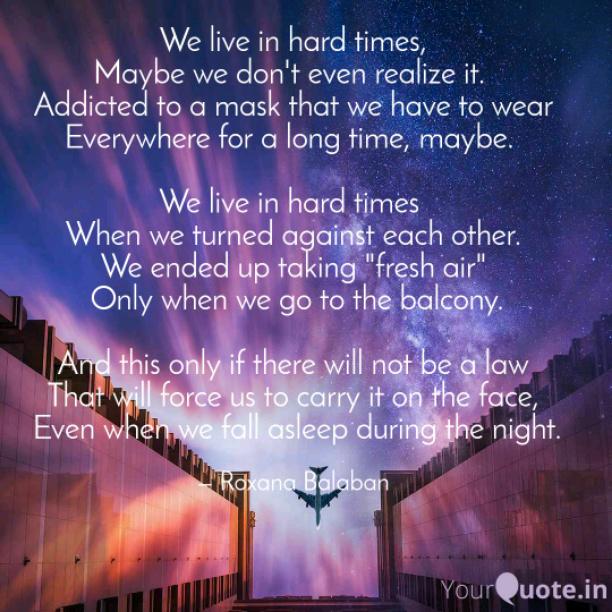 More Dangerous
Read Count : 41
Category : Poems
Sub Category : N/A
We live in hard times,

 Maybe we don't even realize it.  

Addicted to a mask that we have to wear

 Everywhere for a long time, maybe.  




We live in hard times 

When we turned against each other.

We ended up taking "fresh air"

 Only when we go to the balcony.




 And this only if there will not be a law 

That will force us to carry it on the face,

 Even when we fall asleep during the night.




  I do not dispute that there is no virus,

 Or any disease that keeps countries on alert.




But we must adjust to it, 

We can not all hide in the cave, 

And to be enemies to each other 

Because we choose to use

 Or not the mask on the face.




  We need hugs,

 We need loved ones by our side,

 What is happening now is more dangerous,

 More dangerous than the Corona Virus.