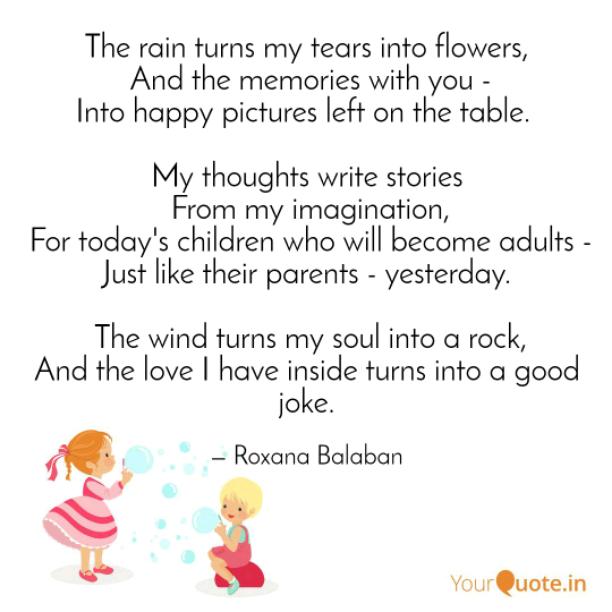 Happy Pictures Left On The Table
Read Count : 35
Category : Poems
Sub Category : N/A
The rain turns my tears into flowers,

 And the memories with you -

 Into happy pictures left on the table.  




My thoughts write stories

 From my imagination,

 For today's children who will become adults -

 Just like their parents - yesterday. 




 The wind turns my soul into a rock,

And the love I have inside turns into a good joke.




  I could write for hours about you, 

Without you knowing that I whisper -

Your name to every syllable that flourishes

 In my uncontrollable laughter.  




The falling rain brings a good harvest, 

Washes away my sins,

And cleanses my skin of worms

 That tried to turn me into one of them.