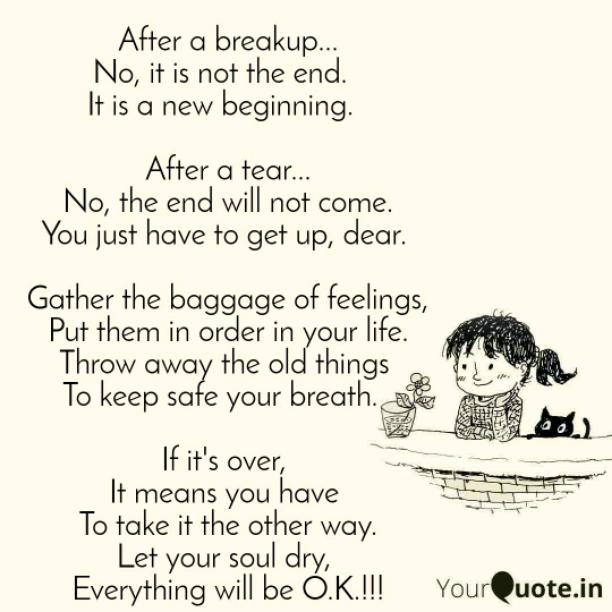 After A Breakup
Read Count : 46
Category : Poems
Sub Category : N/A
After a breakup...

No, it is not the end.  

It is a new beginning.  




After a tear...

No, the end will not come.

You just have to get up, dear. 




 Gather the baggage of feelings, 

Put them in order in your life.

Throw away the old things 

To keep safe your breath.  




If it's over, 

It means you have 

To take it the other way.

Let your soul dry, 

Everything will be O.K.!!!




Do not return to the hands 

That have soiled your integrity.

 Do not return to the mouth 

That spoke about you to another, lies.




 After you kissed it and protected with my heart, 

It's better for you now, to not turn the head.