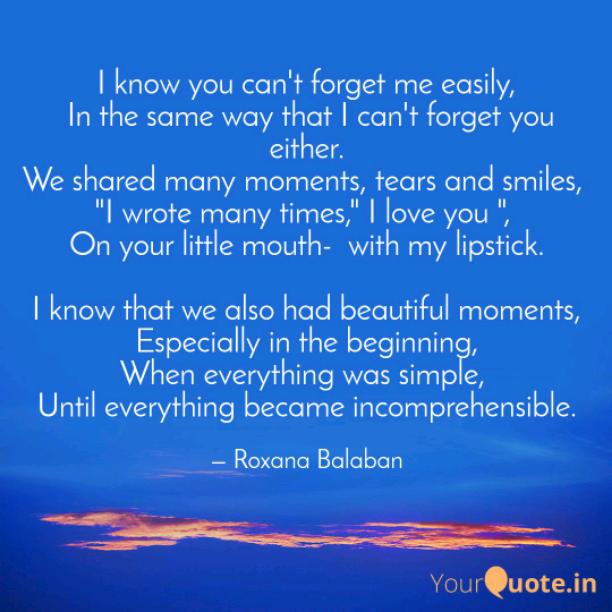 Everything Became Incomprehensible
Read Count : 13
Category : Poems
Sub Category : N/A
I know you can't forget me easily,

 In the same way that I can't forget you either.

We shared many moments, tears and smiles, 

"I wrote many times," I love you ", 

On your little mouth-  with my lipstick.




I know that we also had beautiful moments,

 Especially in the beginning, 

When everything was simple, 

Until everything became incomprehensible.




 Sometimes a tear falls in the place

 Where you left me a smile before.  

Memory clings to my fragile soul 

And breaks it in two. 




I go through your thoughts, 

Just as I passed through your arms.

 I kiss your cheeks again and I wish you

 To take care of her as you once took care of me.