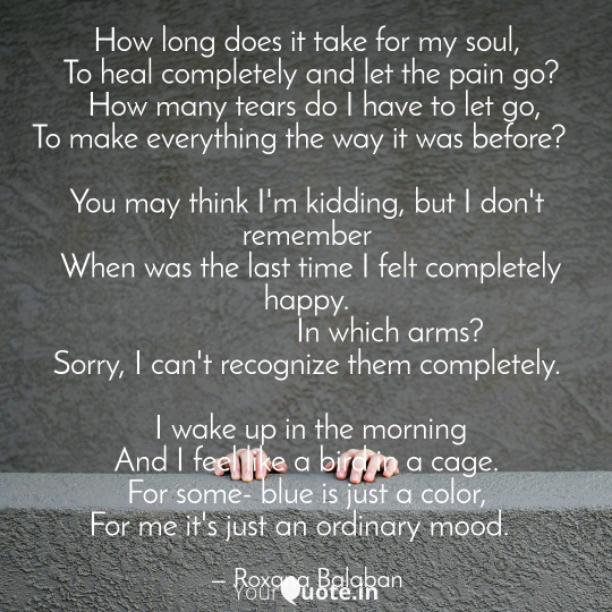 Ordinary Mood
Read Count : 12
Category : Poems
Sub Category : N/A
How long does it take for my soul,

 To heal completely and let the pain go?

  How many tears do I have to let go,

To make everything the way it was before?  




You may think I'm kidding, but I don't remember

 When was the last time I felt completely happy.

                      In which arms? 

Sorry, I can't recognize them completely.




  I wake up in the morning 

And I feel like a bird in a cage.

 For some- blue is just a color, 

For me it's just an ordinary mood.  




I'm a broken glass, 

I don't know if the shards

 Can still be glued back together. 




 They want to throw me in the trash,

 But my desire is to be a rainbow, 

Much closer to God.