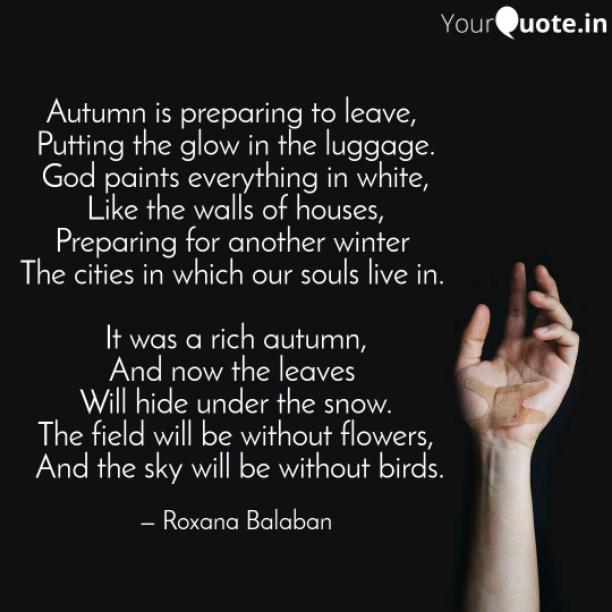 I Will Miss You, Autumn
Read Count : 13
Category : Poems
Sub Category : N/A
Autumn is preparing to leave, 

Putting the glow in the luggage.

God paints everything in white,

 Like the walls of houses, 

Preparing for another winter 

The cities in which our souls live in. 




 It was a rich autumn, 

And now the leaves 

Will hide under the snow.

The field will be without flowers,

 And the sky will be without birds. 




 I would ask autumn to stay, 

But I know that it is in a hurry.

Because time is not waiting, 

And the day is already reserved.




  I catch between my teeth the apple

 Gathered from the tree,

 Its flavor cannot be compared

 With another fruit.

 

Among the sighs, I say: 

"I will miss you, autumn."

Thank you for everything!