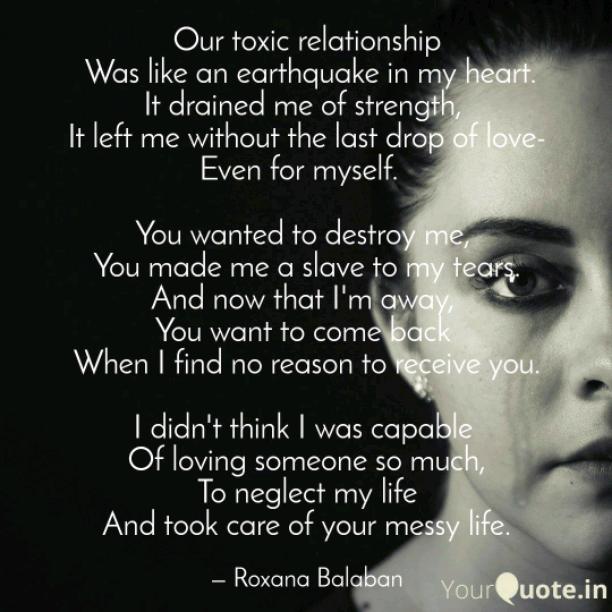 Earthquake For My Heart
Read Count : 14
Category : Poems
Sub Category : N/A
Our toxic relationship

 Was like an earthquake in my heart.

It drained me of strength, 

It left me without the last drop of love-

Even for myself.  




You wanted to destroy me, 

You made me a slave to my tears.

And now that I'm away, 

You want to come back 

When I find no reason to receive you.




I didn't think I was capable 

Of loving someone so much,

 To neglect my life 

And took care of your messy life. 




 But I realized that I was losing

 My soul among your lies, 

And I can no longer see

 The smile through my eyes.




From lovers we became enemies, 

 Starting to lose confidence 

That something would change for the better, 

Or building a future together.




  I want someone to love you

 As much as I loved you, darling,

And I would like to be loved the same.

And if you ever wonder where I am, 

Look for me, darling, among your losing dreams.