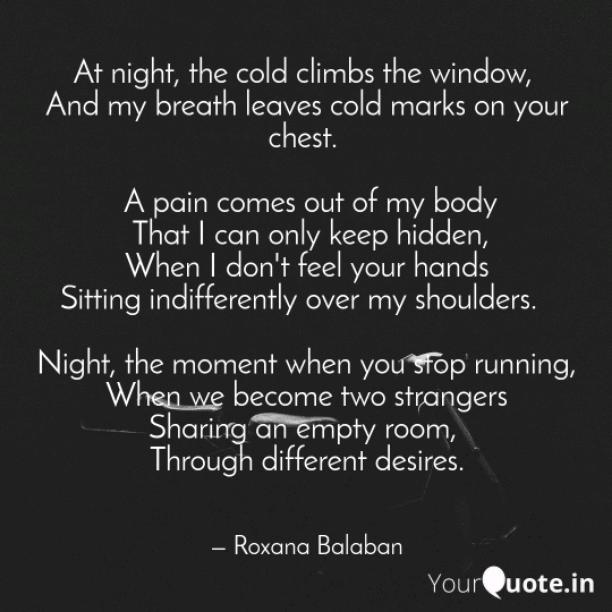 Category : Poems
Sub Category : N/A
At night, the cold climbs the window, 

And my breath leaves cold marks on your chest. 




 A pain comes out of my body

 That I can only keep hidden,

 When I don't feel your hands 

Sitting indifferently over my shoulders.  




Night, the moment when you stop running,

 When we become two strangers 

Sharing an empty room, 

Through different desires.




  A ray of sunshine crosses 

The middle of the moon, 

The sky pours over the trees 

Like a sea drowning on the shore. 




 One night and so many contradictory feelings,

 While you're sleeping, I write...

From the edge of the bed that keeps us untied,

 You sleeping and me, like always, awake.