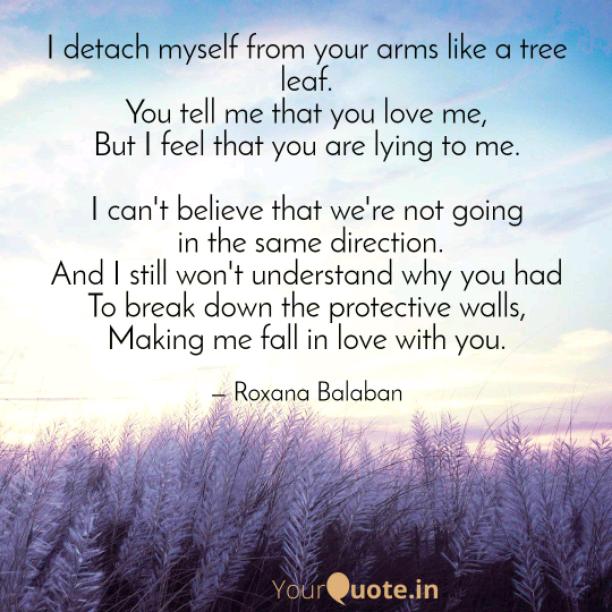 I Feel That You Are Lying To Me
Read Count : 48
Category : Poems
Sub Category : N/A
I detach myself from your arms like a tree leaf.

 You tell me that you love me, 

But I feel that you are lying to me.




I can't believe that we're not going

 in the same direction.

 And I still won't understand why you had 

To break down the protective walls,

Making me fall in love with you.




  Nothing hurt me more than the trust I gave you,

 But in the end I found out, that you were

 Cheating on my back with my best friend,

 About I always told you was like a brother to me.  




I can't forgive you,

 I can't forgive my friend,

 Why from so many people,

 Did you fall in love with him?