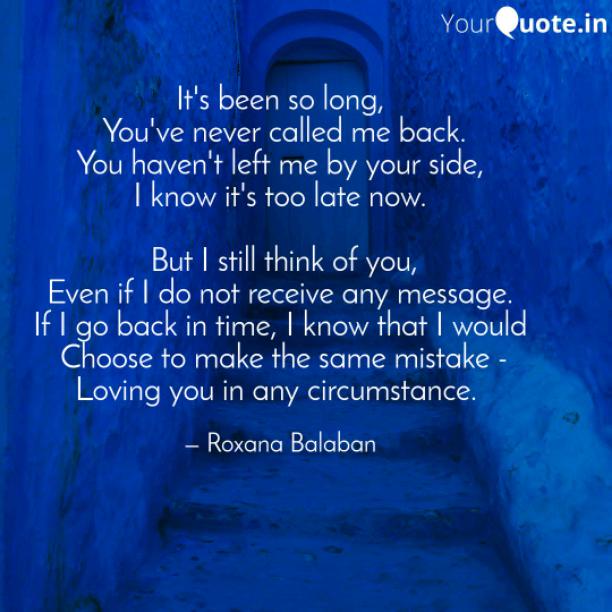 It's Been So Long
Read Count : 39
Category : Poems
Sub Category : N/A
It's been so long,

 You've never called me back.

You haven't left me by your side,

 I know it's too late now. 




 But I still think of you,

 Even if I do not receive any message. 

If I go back in time, I know that I would

 Choose to make the same mistake -

Loving you in any circumstance. 




 So much time has passed

 And I can no longer recover 

From the disease that keeps me bleeding, 

Mixing my thoughts with your longing, dear.