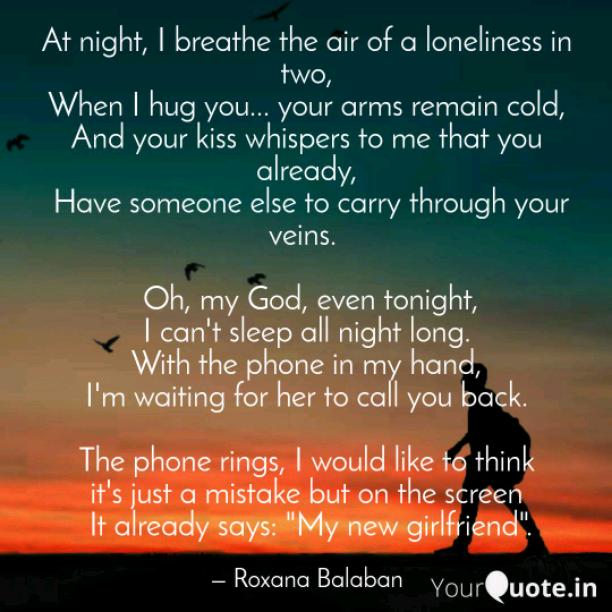 Loneliness
Read Count : 41
Category : Poems
Sub Category : N/A
At night, I breathe the air of a loneliness in two,

 When I hug you... your arms remain cold, 

And your kiss whispers to me that you already,

 Have someone else to carry through your veins. 




 Oh, my God, even tonight,

 I can't sleep all night long. 

With the phone in my hand,

 I'm waiting for her to call you back. 




 The phone rings, I would like to think 

it's just a mistake but on the screen

 It already says: "My new girlfriend".  




She didn't know about me 

The way I didn't know about her.

 You had a double life, 

At the same time with me,

 At the same time with her.




I don't like this type of game, 

Where I am used as a toy.

Now, that I know the truth, 

I prefer to be alone.