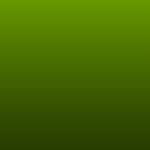 MIDNIGHT'S DREAM
Read Count : 18
Category : Poems
Sub Category : N/A
The moon knew my monologues
my furtive pleas
The night is my escape
my silent weep
The star is my solace
my firmament peace
Without eyes scrutinizing me
Nor words that could add my agony.

- - -

My mind ramble in the abyss
soul knackered
wrecked
insufflate by broken promise
Once vivacious
innocent and sanguine heart
seize and vitiated
a dying candle in the dark.

- - -

Sound of waves a lull to my ears
touch of wind remove my fears
fog the screams of prejudice
thrown in the ocean's mouth
ill-favored memories:
sands of time heal
wounds I hide thru the years.