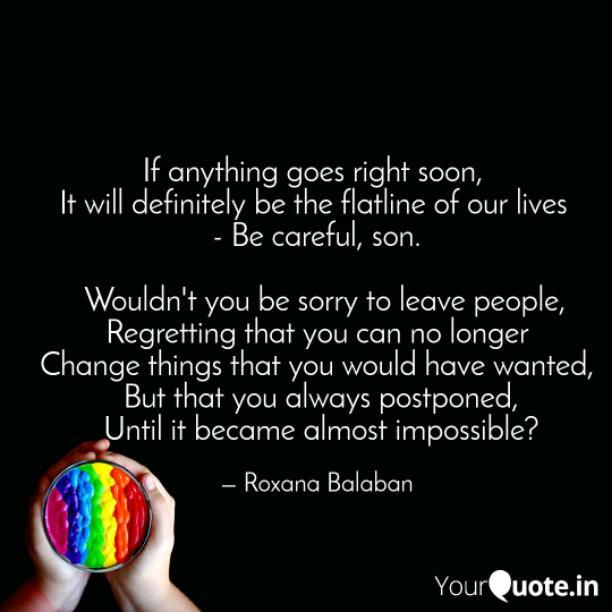 Category : Poems
Sub Category : N/A
If anything goes right soon, 

It will definitely be the flatline of our lives 

- Be careful, son.




  Wouldn't you be sorry to leave people,

 Regretting that you can no longer 

Change things that you would have wanted,

 But that you always postponed,

 Until it became almost impossible?




  We live with the conviction

 That we come into the world 

To change it for the better, 

To the point where we leave

 With a different perspective - 

Where life changes us in the worst way...