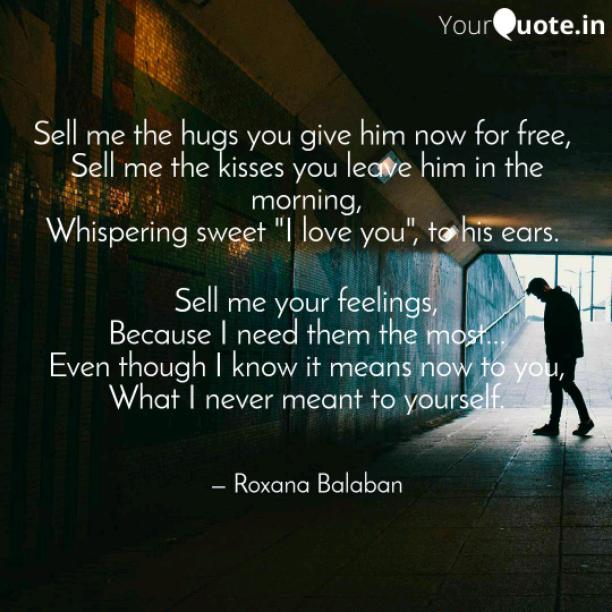 Sell Me The Hugs You Give Him
Read Count : 14
Category : Poems
Sub Category : N/A
Sell ​​me the hugs you give him now for free, 

Sell me the kisses you leave him in the morning,

 Whispering sweet "I love you", to his ears.  




Sell ​​me your feelings,

Because I need them the most...

Even though I know it means now to you,

 What I never meant to yourself. 




 I know that time flies

 And never comes back, 

I wish you all the best and forgive me dear, 

That I'm still thinking about "us" sometimes.  




You can keep the love I feel for you, 

But sell me your kisses and touches 

That once belonged to me.

Ahhh, and also your promises.