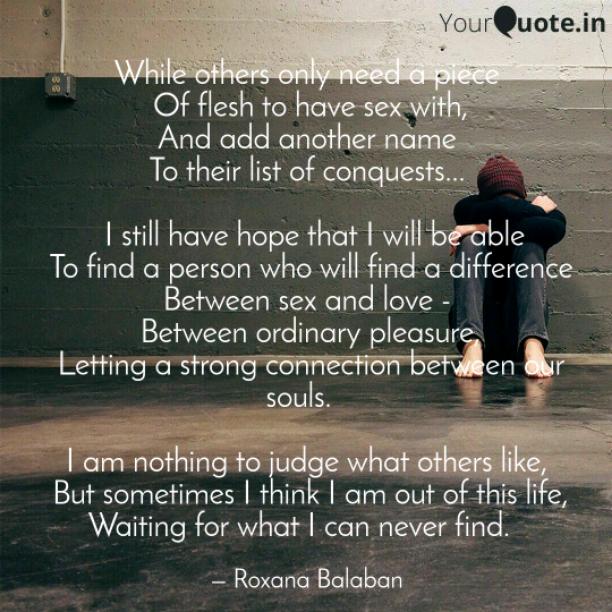 I Think I Am Out Of This Life
Read Count : 54
Category : Poems
Sub Category : N/A
While others only need a piece

 Of flesh to have sex with,

 And add another name 

To their list of conquests...




  I still have hope that I will be able

 To find a person who will find a difference Between sex and love -

 Between ordinary pleasure,

 Letting a strong connection between our souls.  




I am nothing to judge what others like,

 But sometimes I think I am out of this life,

Waiting for what I can never find.  




Sometimes I hate myself 

Because I think differently... 

And it's not about frustration,

 It's about my own dignity.  




I'm so tired of living in the wrong time,

 Dating the same rude ones.




 They trying to change my mindset,

Believing that I am wrong...

Feeling a strong pressure over my soul

  All the time.