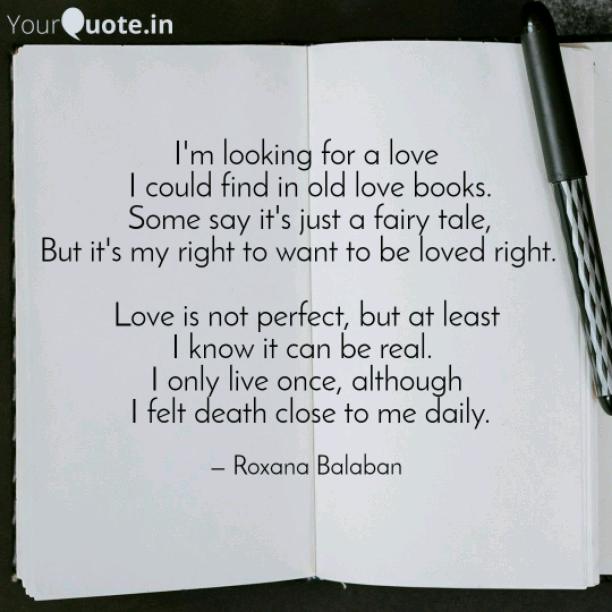 Old Love Books
Read Count : 72
Category : Poems
Sub Category : N/A
I'm looking for a love

 I could find in old love books.

  Some say it's just a fairy tale, 

But it's my right to want to be loved right.  




Love is not perfect, but at least

 I know it can be real.  

I only live once, although

 I felt death close to me daily.




I don't want to live just to have kids, 

A job and someone close to myself-

 Just to please my parents

 Or the rest of the family.




Living in the same routine day by day,

Without being completely in love- 

As some call it normality nowadays. 




You know,

 I'm not looking for what I can't offer.

 I'm looking for true love,

 The love I'm sure I deserve.