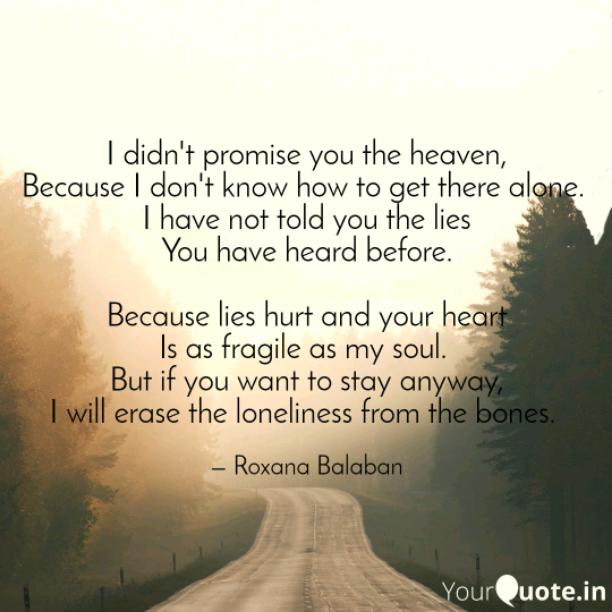 I Wish You Could Stay
Read Count : 14
Category : Poems
Sub Category : N/A
I didn't promise you the heaven,

Because I don't know how to get there alone. 

 I have not told you the lies 

You have heard before.




Because lies hurt and your heart

 Is as fragile as my soul.  

But if you want to stay anyway,

 I will erase the loneliness from the bones.  




I want you more than a friend, 

Because I already have your friendship.

 But if you don't want to,

 I have to get used to it.




  I wish you could stay much longer than a day,

 Even when you have no reason.

Even roses have thorns, 

But you can be the good part of myself,

 Only if you want, my dear.