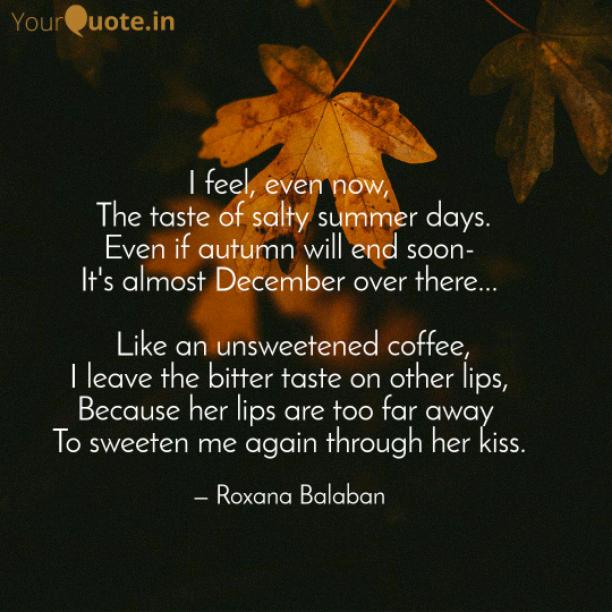 The Taste Of Salty Summer Days
Read Count : 20
Category : Poems
Sub Category : N/A
I feel, even now,

 The taste of salty summer days.

Even if autumn will end soon-

It's almost December over there...




 Like an unsweetened coffee,

 I leave the bitter taste on other lips, 

Because her lips are too far away 

To sweeten me again through her kiss.




 The bitter taste is of loneliness, 

I feel disgusted.

Two seasons have passed

 And I still have the same traces.




With the same traces left by spring, 

Leaving me without energy,

Like a coffee made without caffeine.




 Nothing scares me more 

Than feeling her in anything I touch.

I don't know where I'm going 

And how happy I can be without it.